Product Show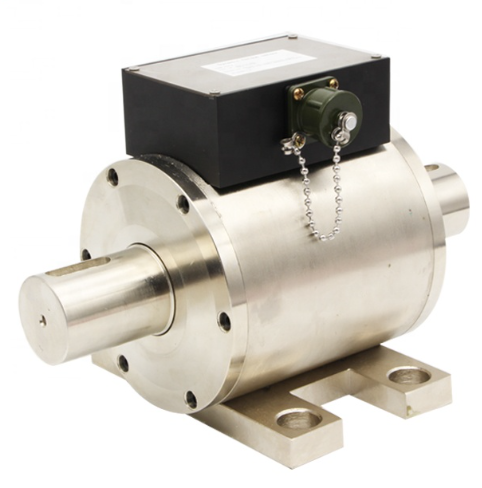 DYNAMIC ROTARY TORQUE SENSOR TAT10D28D38D
Product Numbers:TAT10D28D38D
Product description:◆ Can measure the static torque and also the rotation torque; ◆ Detection of high precision, good stability, strong anti-interference; ◆ Without repeated zero calibration and can be measured continuously positive and negative torque; ◆ No wear parts such as collecting ring, can run at high speed for a long time; ◆ Strain Elastomer strength, can withstand 150% loading; ◆ Strong anti-interference, can be anywhere, any direction of installation; ◆ Output signal:  Pulse, 4-20mA
INTRODUCTION:
Working principle:
The compact type torque sensor is a new product developed on the basis of the special technology of strain bridge, which is suitable for various kinds of torque measuring occasions with small volume and high speed.
◆ Torque measurement:
Using strain gauge electrical measurement technology, a strain bridge is formed on the elastic shaft, and the electrical signal of the elastic shaft is measured by supplying power to the strain bridge. After the strain signal is amplified, it undergoes voltage/frequency conversion to become a frequency signal proportional to the twist.

◆ Frequency measurement:
The speed signal is converted into a pulse signal output through optical coupling and corresponding processing circuit, and the rotating device outputs 60 pulses per revolution.
Application:
◆ Detection of output torque and power of rotating power equipment such as electric motors, engines and internal combustion engines
◆ Detection of torque and power of fans, pumps, gearboxes and torsion wrenches;
◆ Detection of torque and power in railway locomotives, automobiles, tractors, airplanes, ships, mining machinery;
◆ It can be used for the detection of torque and power in sewage treatment systems;
◆ Suitable for manufacture a viscometer;